Our 2021
Bulk & Garden Seed

 Options
New & Featured Varieties: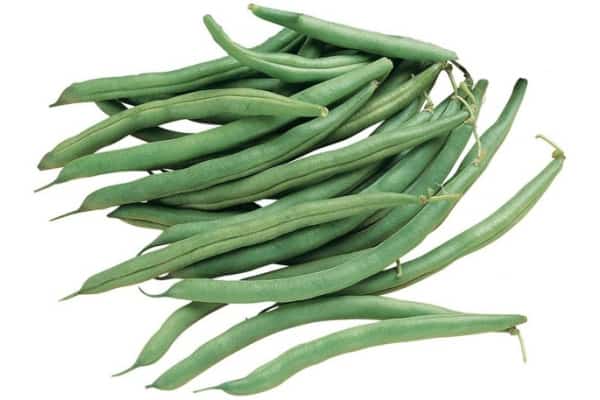 Blue Lake Bush Beans
Beans (Bush)
'Blue Lake 274' merits its longtime popularity and standing as a classic. Heirloom plants produce plump, string less, and tender 5–6″ white-seeded pods prolifically over a long season. Early-yielding plants require no support.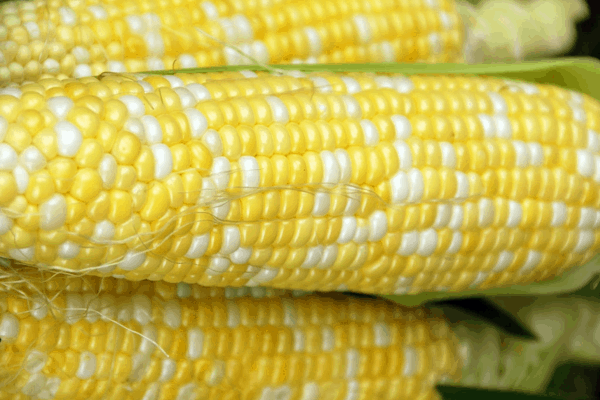 Peaches and Cream Sweet Corn
Corn (Sweet)
Peaches & Cream actually gives two different sweet flavors in every bite. It matures early in the season, grows to 6 ft. tall and has 8 1/2″ long ears. The pretty bicolor kernels are borne in 18-20 rows. A popular favorite.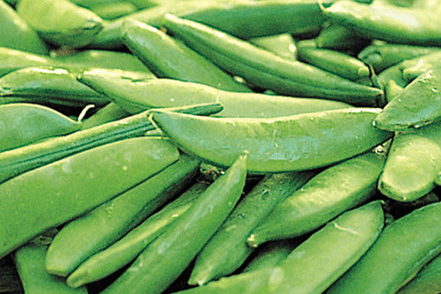 Sugar Ann Snap Pea
Peas
Large, crisp edible pods. Pods stay crisp and sweet for 1 week on the vine. Top-producing early pea. Dwarf plants don't need staking. Can be grown in spring and fall gardens
Beans (Bush):
Contender (Bush)


Maturity: 50 Days

Top Crop (Bush)


Maturity: 50 Days

Blue Lake 274 (Bush)


Maturity: 58 Days

Roma II (Bush)


Maturity: 59 Days

Jade (Bush)


Maturity: 60 Days
Beans (Other):
Hendersons Bush (Lima)


Maturity: 65 Days

Dark Red Kidney


Maturity: 90 – 100 Days

Pinto


Maturity: 90 – 100 Days
Cantaloupe
Hales Best Jumbo


Maturity: 86 Days | Deep Orange

Honeydew


Maturity: 105 Days | Light Green
Corn (Sweet)
Bodacious Hybrid


Maturity: 85 Days | Yellow

Early Sunglow Hybrid


Maturity: 64 Days | Yellow

Incredible Hybrid


Maturity: 85 Days | Yellow

IO chief Hybrid


Maturity: 86 Days | Yellow

Kandy Corn Hybrid


Maturity: 89 Days | Yellow

Ambrosia Hybrid


Maturity: 75 Days | Bi-Color

Peaches & Cream Hybrid


Maturity: 85 Days | Bi-Color
Cucumber
National Pickling


Maturity: 54 Days

Spacemaster 80 (Bush)


Maturity: 60 Days

Straight Eight


Maturity: 60 Days

Tendergreen Burpless
Leaf/Greens
Buttercrunch (Head)


Maturity: 65 Days

Dwarf Blue Curled kale

Iceberg (Head)


Maturity: 85 Days

Simpson Black Seeded (Leaf)


Maturity: 50 Days

Mixed Leaf Lettuce


Maturity: 50 Days

Salad Bowl Green Lettuce
Salad Bowl Red Lettuce
Spinach Bloomsdale


Maturity: 45 Days
Okra
Okra Clemson Spineless


Maturity: 55 Days
Peas
Sugar Ann Snap


Maturity: 52 Days

Progress No. 9 Laxton


Maturity: 62 Days

Little Marvel Shelling


Maturity: 63 Days
Pumpkin
Big Max (XLarge)


Maturity: 120 Days | Red & Orange

Jack-O-Lantern


Maturity: 110 Days | Deep Orange

Small Sugar


Maturity: 108 Days | Deep Orange

Jack Be Little


Maturity: 100 Days | Med. Orange
Root Crops
Beet Detroit Dark Red


Maturity: 58 Days | Deep Red

Carrot Danvers Half Long


Maturity: 75 Days | Red & Orange

Carrot Little Finger


Maturity: 60 Days | Deep Orange

Kohlrabi White Vienna


Maturity: 55 Days | White

Parsnip Hollow Crown


Maturity: 105 Days | White

Radish Champion
Radish Cherry Belle


Maturity: 21 Days | Bright Red

Radish French Breakfast


Maturity: 24 Days | Red & White

Radish Germon Giant


Maturity: 29 Days | Deep Red

Radish Mixed


Maturity: 21-30 Days | Mixed Colors

Turnip Purple Top/White


Maturity: 50 Days | Purple & White
Squash
Birdhouse
Luffa
Black Beauty (Zucchini)


Maturity: 58 Days | Dark Green

Waltham (Butternut)


Maturity: 110 Days | Light Tan

Spaghetti (Winter)


Maturity: 90 Days | Yellow

Early Prolific (Straight Neck)


Maturity: 50 Days | Yellow

Table Queen (Acorn)


Maturity: 80 Days | Dark Green
Watermelon
Black Diamond


Maturity: 90 Days | Bright Red

Crimson Sweet


Maturity: 85 Days | Deep Red

Sugar Baby


Maturity: 60 Days | Red