Our 2021
Brambles & Crowns

Selection
New & Featured Varieties: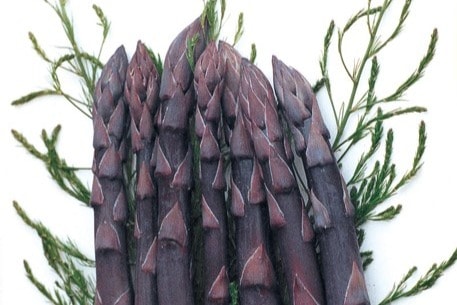 Purple Passion Asparagus
Asparagus
'Purple Passion' is considered a connoisseur's selection of asparagus with a refined sweet flavor (20% more sugar!) which becomes mildly nutty when cooked. In April and May, a heavy yield of attractive smoky purple spears is produced. They can be harvested for about eight weeks before the plants go to seed.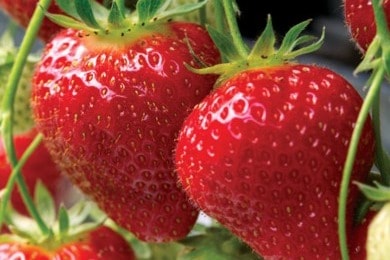 Seascape Strawberries
Strawberries
Seascape strawberries are small perennial plants that grow to only 12-18 inches. Seascape strawberries are everbearing strawberries, which means they produce their delectable fruit throughout the growing season.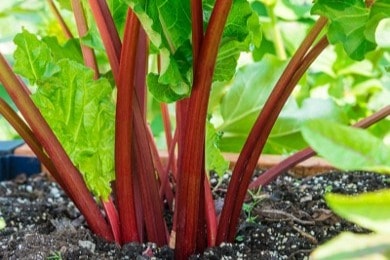 Crimson Red Rhubarb
Rhubarb
Crimson Red Rhubarb is a West Coast variety that does well throughout the Midwest. It features bright red large stalks, and is one of the best ever for flavor, being sweet yet agreeably tart. It produces ample yields of plump, crimson stalks.
Asparagus
Jersey Knight
Purple Passion
Blackberry
Gooseberry
Raspberry
Brandywine
Red Everbearing Heritage
Rhubarb
Strawberries
Honeoye – 

June Bearing

Sure Crop – 

June Bearing

Seascape – 

Everbearing (Day-Neutral)